Facial Ice Globes - Gold Glitter includes Collagen Serum infused sheet mask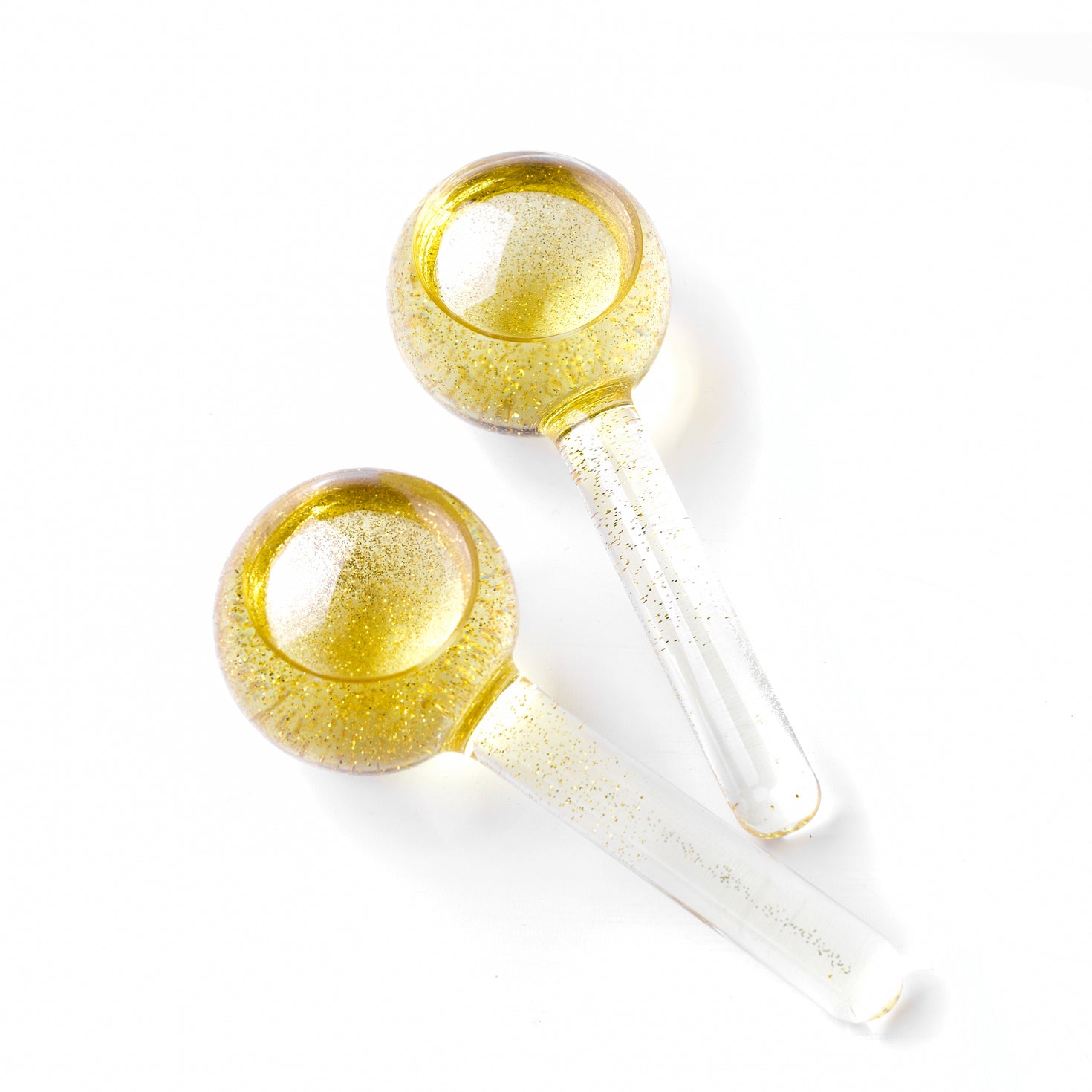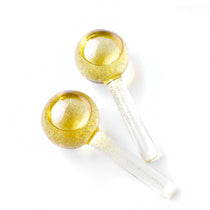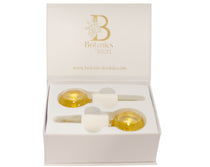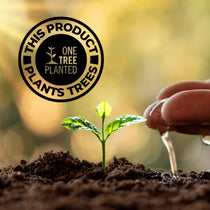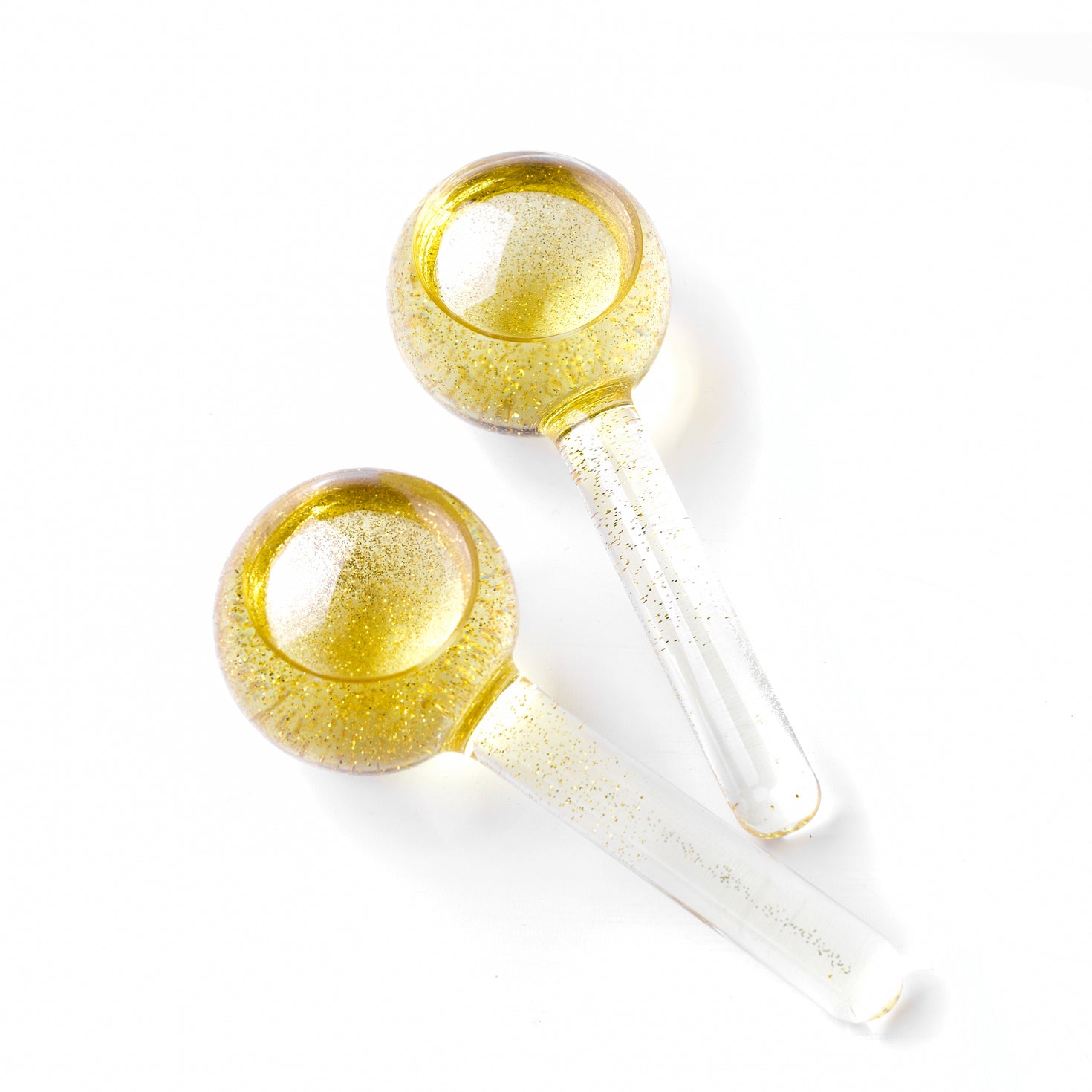 Hot
New
In stock
Out stock
Facial Ice Globes - Gold Glitter includes Collagen Serum infused sheet mask
Facial ice globes have a plethora of benefits for your skin. Unlike other skincare tools available, these magic globes utilise nature's secret weapon for your skin — ice.
Beauty experts around the world have used ice for years because of its incredible de-puffing, calming and contouring effects, with celebrities from model Kate Moss and Cindy Crawford to worldwide makeup artist Lisa Eldridge touting its miraculous effects.
Ice works on the skin by constricting your blood vessels, meaning your body works overtime to boost blood circulation and bring more oxygen to your skin. The effect is brighter, more youthful and rested looking skin. Ice globes allow you to do your own exceptionally refreshing 'cryo' facial at home without any of the melting and mess of using standard ice cubes. Whatever your skin issue, these cooling globes can help.
Our set of two globes come in Gold of course with a hint of sparkle inside for that touch of glamour. To use simply pop them in the freezer for 30 Mins prior to use.
They are also exceptional when used with Sheet Masks and Serums as the ice cold helps open up your pours to allow the product rich ingredients to penetrate deep into your dermis. We really recommend trying them with our Collagen Serum infused sheet masks to get a wonderful glow and hydration, and of course if you suffer from Hot Flushes these are just amazing to have on hand for an immediate refreshing cool down !
Includes one of our Resurrecting Collagen Infused Sheet Masks.
Benefits of Ice Globes

Directions for use

Shipping
Tightens and plumps the skin

Reduces the size of the pores, puffiness and redness

Enhances Circulation

Brightens the complexion

Provides natural headache and sinus relief

Refreshes and cools

Reduces acne scarring
1. Sanitise your ice globes, make sure they are clean prior to use
2. Freeze : Pop them in the fridge or freezer for at least 30 mins prior to use. Ideally pop them in at night prior to use in the morning.
3. Massage ! Our recommendation is to massage your face for 5 - 15 min, gently without pressure and ideally straight after a facial cleanse first thing in the morning. 
When using with our sheet masks, simply apply the mask prior to massage, the ice cold helps to stimulate the pores and the absorption of the active ingredients of the mask.
Super cooling and great for a skin moisture boost.
You can find more information on techniques on our FAQ's.
All orders over £30 with a delivery address in the UK, shipping will be free of charge using first class Royal Mail.
Orders over £130 will automatically be tracked with next day delivery Mon-Fri
See full information on our shipping, returns and exchanges in the 'customer services' secton at the bottom of each page.
Related Products